Call us today on: 0141 778 3777
Email us: info@scothoist.co.uk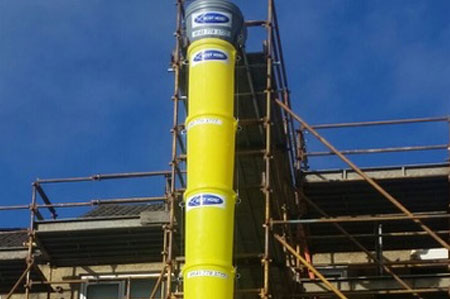 Our large diameter chute accommodates bulky materials whilst still providing a semi-rigid tube thanks to the slightly tapered shape of each section. All connecting wire ropes and chains are tested to 960kgs breaking strain.
All sections made from the highest quality, durable polyethylene.
No need for intermediate supports giving easy span from workplace to skip.
Universal chute/scaffold frame to suit an array of applications.
CHUTE SYSTEM
Standard 1.25m section with wire rope and clip attachments.
SIDE-ENTRY SECTION
Means that materials can be removed from different levels of the scaffold.
TOP HOPPER
The standard top hopper section permits easy dumping, and is re-enforced with extra-thick wear plates for continuous use.
Call us today on: 0141 778 3777
Email us: info@scothoist.co.uk